Internet Radio for Churches Created your Own Radio Station and Broadcasting in minutes
Mediacp Cloud Panel
SHOUTcast Servers With Low Latency to all Devices
– ShoutCast Platform
– IceCast Platform
– Cloud AutoDj
– Audio AAC, mp3, Ogg, Opus
– Unlimited Bandwidth
– Unlimited Users
– RTM Include
Starting at just $24.99/month CENTOVA CLOUD PANEL
Deliver your internet radio stream to any device, anywhere, with ease.
– Centova CAst Contro Panel
– Advanced Reports and Statistics
– 10 GB AutoDJ
– Quick Media Uploads for AutoDJ
– Multiple DJ Support
– Tunein Listing Provided
– ShoutCast Server
– RTM Protocol Optional
– Unlimited User adn Bandwidth
Starting at just $14.99/month
WHMSonic Unlimited
It has powerful control panel for your cpanel clients and resellers
– Shoutcast v2 – v1
– AAC+ Shoutcast Flashplayer Support
– Fully designed with Ajax + Jquery.
– A powerul playlist manager.
– Advanced AutoDJ Features, AAC+ Encoders, IDV3v2
– Create FlashPlayers and player links easily.
– Supports flashplayer, Mediaplayer, Quicktime, RealPlayer, Winamp
Starting at just $9.99/month Why choose our web hosting? More than 200,000 websites hosted
Autoupdates
Free update CDN Software and plugins to keep your site protected.
Daily Backups
We keep up to 30 daily backup copies of your CDN site.
Server Level Protection
If a major vulnerability appears, we develop & apply server-level fixes.
Account Isolation
Your website will be safe even if there are vulnerable accounts.
Unlimited Bandwidth
A scalable infrastructure that can andle large trafic spikes.
Free 24×7/365 Email Support
You can reach our team at any time, day or night.
Optimized Software
All software we install on our machines is optimized for speed.
30 Day Money-back Guarantee
If you're not completely satisfied, simply cancel within 30 days.
Live Event and Cloud Infrastructures CAPTURE
Stream your live event to any device and any network, cost-effectively, with transcoding for adaptive bitrates.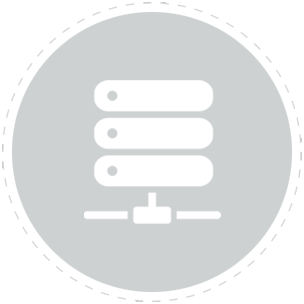 MANAGE
With Telered CDN, deliver high-quality viewing experiences worldwide DELIVER
Optimize streams for specific applications and devices, and scale to larger and more widely distributed audiences..